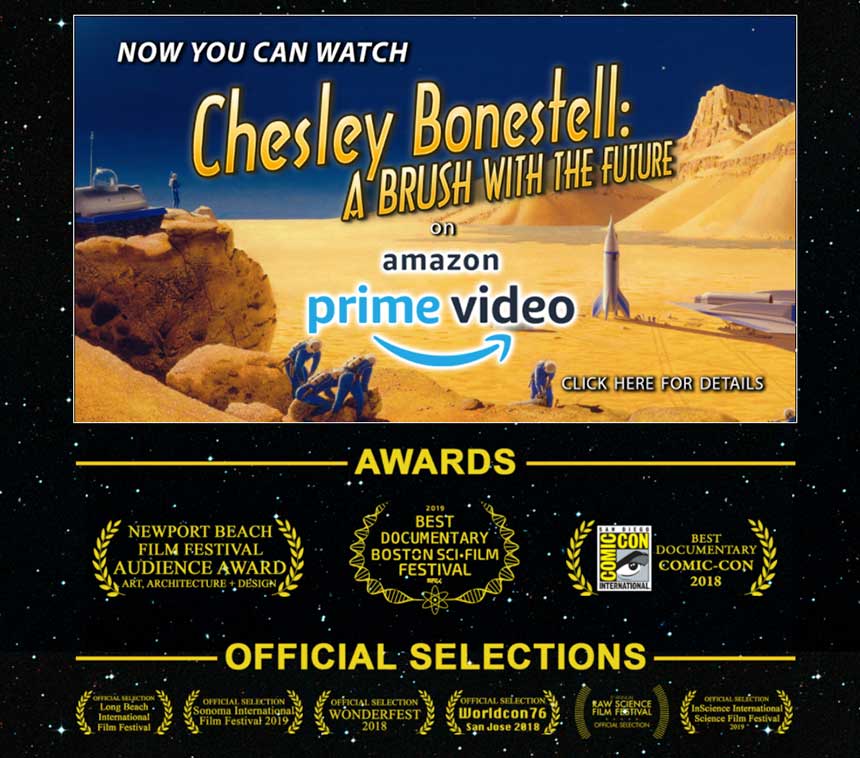 I actually had a Hand in this documentary! Just my hand, drawing a model…, but what a performance!
Many of you Movie Fans might be familiar with Chelsea Bonestell's fantastic backdrop paintings for the Hunchback of Notre Dame, Citizen Kane, and War of the Worlds. And, some SciFi Fans might know that this talented artist inspired many NASA scientists and Science Fiction writers with his hyper-realistic visualizations of far away, never-before-seen planets. But did you know he even worked on the Chrysler Building and the Golden Gate bridge?
This is a fascinating documentary about a hard-working 20th century artistic mega-talent. I highly recommend it to my artist friends, who may find inspiration in this story. Chesley Bonestell was a ground-breaking artist in a very interesting slice of American Pop Culture.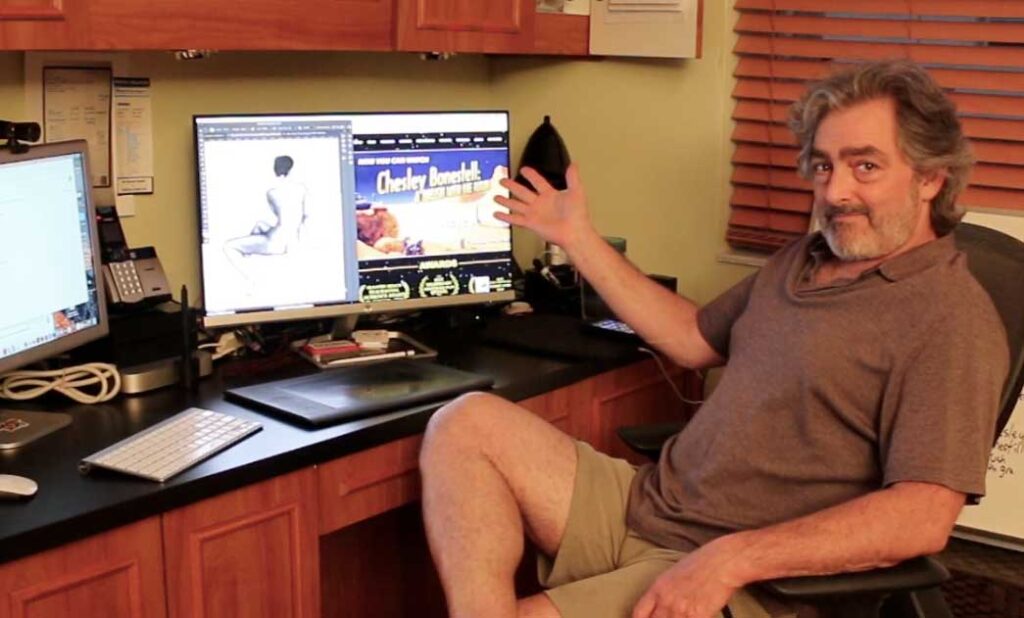 As a side note, my own hand, sketching a nude model, is incorporated into this award-winning documentary by Douglass M. Stewart – as a stand-in for a young Chesley Bonestell in his youth in San Francisco at the start of the 20th century. Douglass contacted me several years ago after researching for video footage and coming upon some early video work I produced for TheGreatNude.tv's Sketch Sessions in my New York City studio.
Chesley Bonestell: A Brush with the Future
For sale, streaming, and on Amazon Prime Video now:
https://www.chesleybonestell.com/
A little background on the artist Chesley Bonestell:
https://en.wikipedia.org/wiki/Chesley_Bonestell#Films_with_artwork_by_Bonestell_(abbreviated_list)
The source video!!!