The Azarian McCullough Gallery at St Thomas Aquinas College is pleased to present a solo exhibition by John Belardo titled Creative Destruction. This body of work comprises new work in clay and on paper. Primarily focused on realistic, complex and classically inspired scenes, Belardo examines the fraught relationship between form, matter and narrative.
---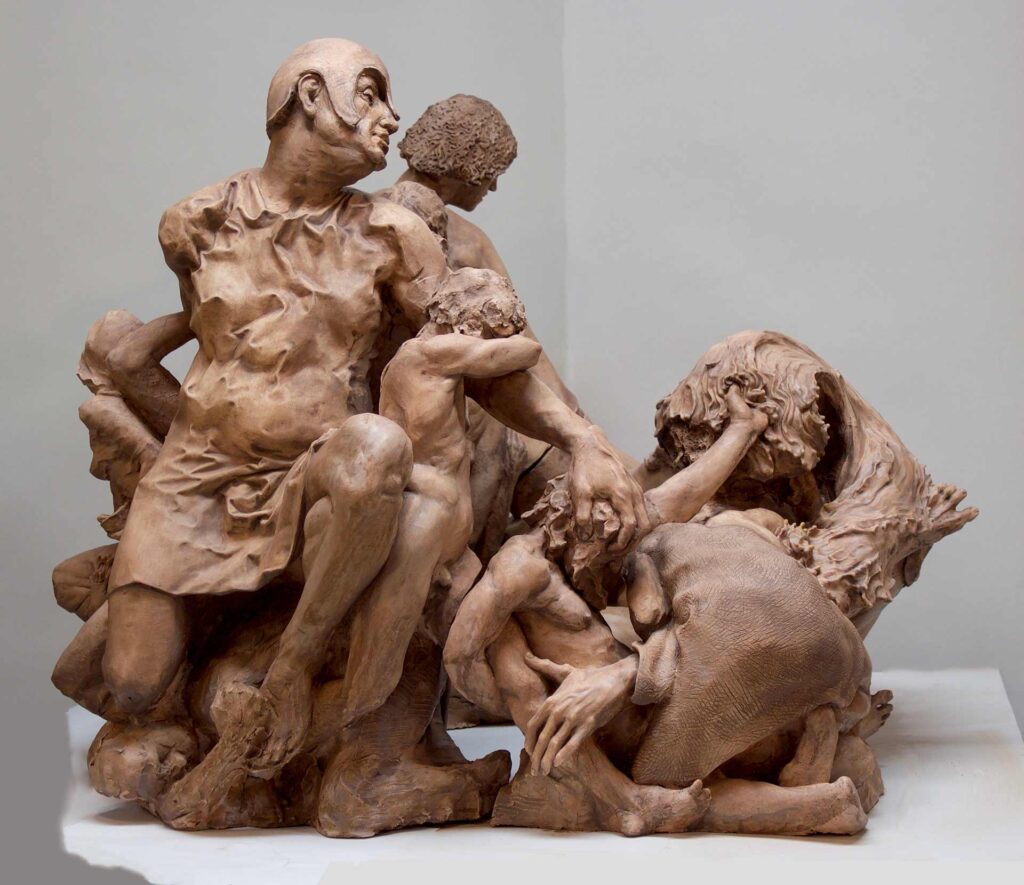 ---
The terra-cotta sculptures in Belardo's oeuvre are richly detailed and meticulously crafted with a strong hand that belies modernity. He begins with a chaotic mass of clay and allows chance, whim and serendipity to begin directing the evolving forms. Out of this mélange arises figures and relationships that are undeniable in their narrative thrust. Stories both ancient and modern arise, weaving connections that underscore Carl Jung's notion of the Collective Unconscious; narratives and myths that survive for millennia through myriad cultures and religions.
Through a meticulous study of anatomy and the particular movements of the body, Belardo has a keen eye to direct, material representation. Trained at traditional institutions such as the New York Academy of Art and the Newington Cropsey Academy, Belardo employs a decidedly classical and conservative technique. Not necessarily conservative in the themes or depictions, but conservative in the way that time-honored traditions are maintained.
This evocative work uses the techniques and methods employed for centuries to create scenes, raise questions and provoke thought for a modern audience. There is something almost radical or subversive to use such resolutely traditional approaches in a pluralistic era of art where 'anything goes.' Belardo's work will amaze and delight the viewer who is used to de-centralized, post-studio and thoroughly baffling modern art.
John Belardo lives and works in Pine Plains, NY and the Bronx, NY and teaches sculpture at CUNY Lehman College as well as other institutions.
John Belardo Creative Destruction will run from Monday January 20th through Sunday February 23rd, 2020.
A reception with the artist is scheduled for Wednesday January 22nd from 4-6pm.
The Gallery is open this spring semester from Monday 3-5, Tuesday 3-5, Wednesday 10:30-12:30 and Thursday 12-2pm or by appointment.
Contact: Timothy Hull, Director of the Azarian McCullough Art Gallery [email protected]
---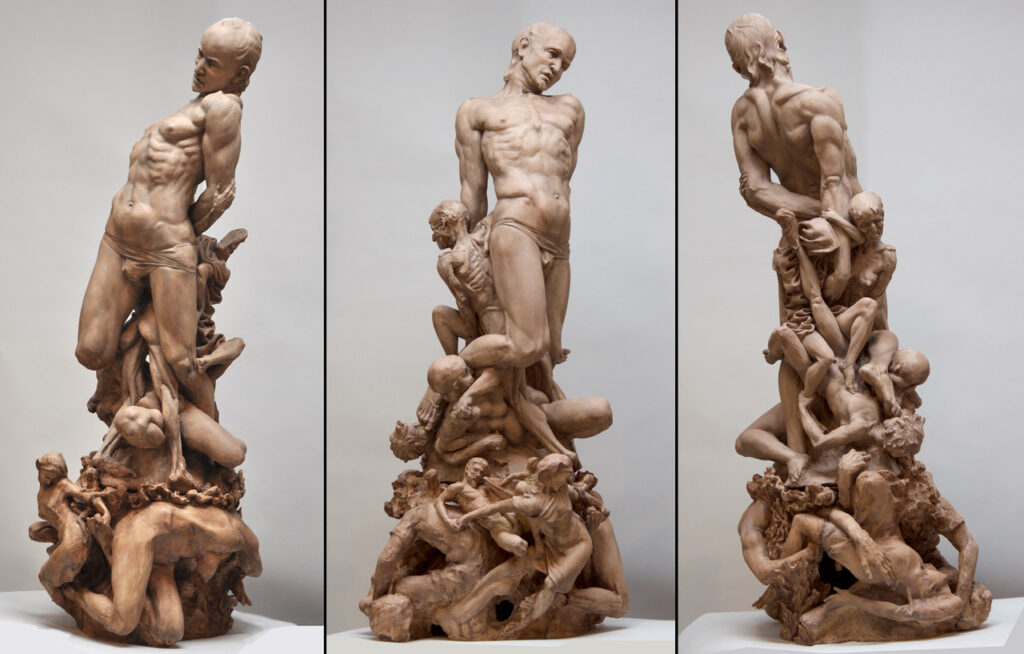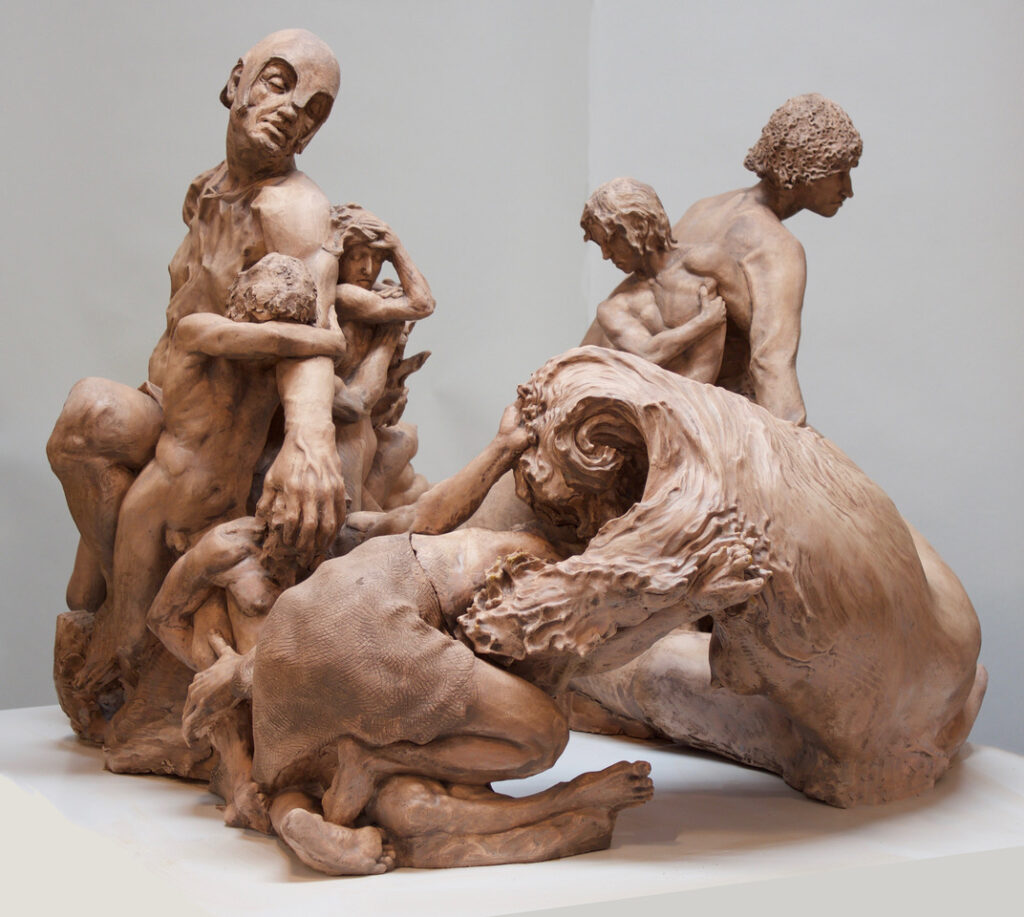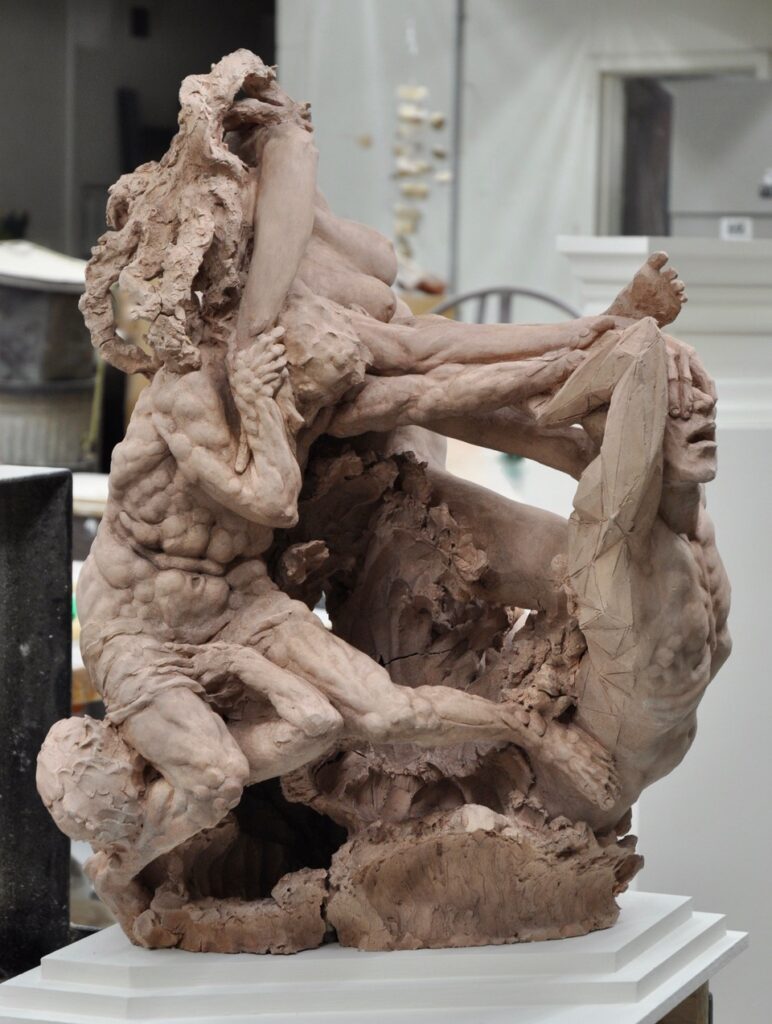 ---