"I'm trying to see if it's possible
to hold onto that moment of perception,
or have several moments coexist…
Like looking at a memory. "
This quote from Jenny Saville encapsulates perfectly what she seems to be striving for in her work, and it resonates intensely. The sheer immensity in size of her canvases brings you into her world and thought process, a visceral encounter that stops the mind for a moment – to purely experience – before moving on to analysis.
Following her work for the past fifteen years or so, I was taken by her thick handling of paint and a quick restless hand. Over time she has broken down seeming barriers between figurative and abstract art. Her current show at Gagosian brings together elements of Byzantine, African, Renaissance art and more. Each figure seems to be fracturing and dividing into its next stage. Traces of its old self, appearing more visual like echoes, and still giving a notion of what's to come. The figures are relaxed and in motion at the same time, I'm not sure how she does this!
I learned that back in 1994 Saville was allowed to observe a plastic surgeon at work to study the construction of human flesh. Perhaps this was the genesis of seeing multiple facets of the human body. The layering of the flesh as a construct of complex, layered identity? Her works are smart and require thinking and a bit of art history to deconstruct. I felt the ghost of Picasso in many of these works.
In this exhibition, it feels Saville has transcended the figure and unearthed the complexity of the psyche. There are two unpainted canvases here which I find even more compelling than her oils. Charcoal drawings layering multiple figures and sweeping gestural lines. Gorgeous faces and limbs wiped out with new identities sketched over them. As if she's seeking a new identity over the ghosts of old ones. To have several moments coexist at once as she stated. Sometimes a rush of memory is like that isn't it? We don't need to pick one over the other, they all make us who we are.
Saville's paintings remind us of the complexity of ourselves. Even in the enormous, quiet space of Gagosian, they do not let us rest for a moment, but instead require us to enjoy the bumpy ride of great art.
Scott Goodwillie
---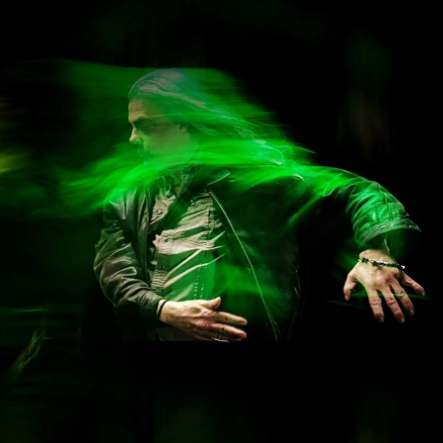 Scott Goodwillie is a well-known figurative artist here in New York City,
who also gives fantastic "Walking Art Tours" in Manhattan's gallery districts.